Honorary Consulate
Honorary Consul General
Honorary Consul General Bob Dhillon is the Founder, President & CEO of Mainstreet Equity Corp., a Toronto Stock Exchange publicly traded corporation based in Calgary, Alberta, Canada. Mr. Dhillon is also President of National Payments, a Visa and MasterCard approved merchant-processing business in the financial services industry.
Mr. Dhillon obtained his Master of Business Administration, Richard Ivey School of Business, University of Western Ontario, Canada, in 1998. He also holds an honorary Doctorate of Commerce from Lakehead University, Thunder Bay, Ontario, Canada. In 2019, Mr. Dhillon was awarded an Honorary Doctorate of Laws from the University of Lethbridge, Lethbridge, Alberta, Canada; he is also the namesake donor for the Dhillon School of Business at the University of Lethbridge.
Mr. Dhillon is a long-standing board member of the Canada Mortgage and Housing Corporation, and, since 2020, a board member of the Invest Alberta Corporation. In response to the business impacts of the global pandemic, in spring 2020, the Premier of Alberta appointed Mr. Dhillon to the Alberta Economic Recovery Council. In summer 2021, he was appointed to the Advisory Council for the Canada – India Business Council.
In the 1990s, Mr. Dhillon visited Belize for the first time. He was attracted to the singular natural beauty of Belize, its incredibly welcoming people, and the rich cultural fabric. He came to see the opportunities presented by this nation, including the advantages offered by their use of the British common-law system, shared by both Canada and Belize. He was also impressed with the fact that Belize permitted foreign citizens to enjoy full land ownership rights. These conditions combined to create an investment-friendly environment which solidified Mr. Dhillon's commitment to Belize. He made his first significant investment in the country in the late 1990s and continues to invest there today.
Motivated by a desire to serve the people and country that made him feel so welcome, Mr. Dhillon accepted an appointment in 1999 to become Honorary Consul General of Belize for Canada. He joined other prominent advocates for Belize serving as Honorary Consuls, such as Francis Ford Coppola.
On December 29, 2021, Mr. Dhillon was appointed as an Officer of the Order of Canada. He was recognized for his achievements in business and for his unwavering commitment to philanthropy and higher education. The Order of Canada is one of Canada's highest civilian honours. It was created in 1967, Canada's centennial year, to honour people whose service shapes Canadian society, whose innovations ignite our imaginations and whose compassion unites our communities.
Mr. Dhillon has distilled his years of experience and expertise exploring and investing in Belize into a must-read book "Business and Retirement Guide to Belize", second edition.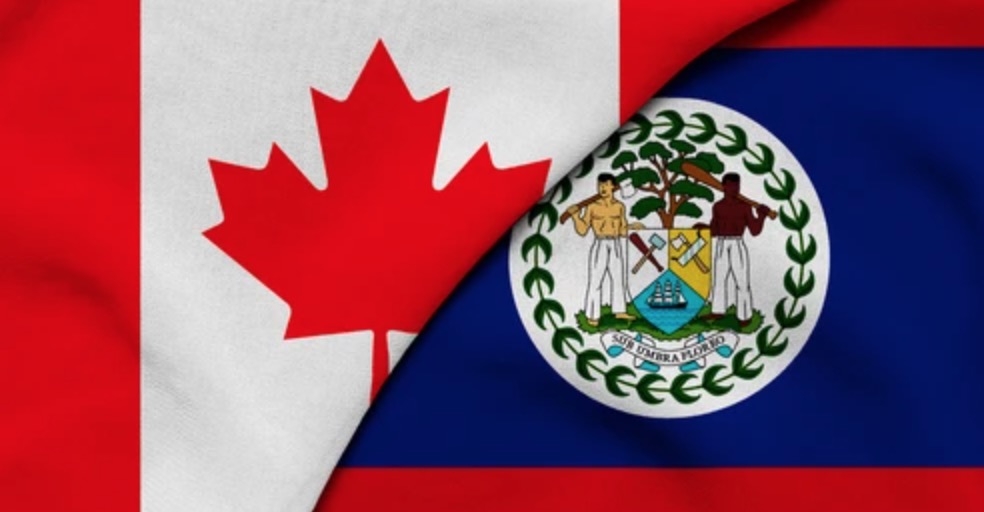 Honorary Consul General
of Belize for Canada
Mr. Bob Dhillon, O.C., MBA, DCom, LLD, ICD.D
Consul Secretary
Miss Cindy Hume
Suite 100, 305 10 Avenue SE
Calgary, AB T2G 0W2 Canada